UNRAVEL | PEOPLE'S CHOICE AWARD!
We won People's Choice at UnRavel 2016!
The International Interior Design Association (IIDA) design competition pairs local design firms with manufacturers to create garments made of construction materials. The theme for this year's competition was 'Raw Simplicity and Red Carpet Elegance', which, according to the IIDA, focused on the "beautiful simplicity of the materials we use in our everyday spaces."
The Creative Process...
In partnership with ISC Surfaces and Crossville, Vessel designed a piece which encompasses charming elegance paired with organic panache. We chose to embrace natural materials and metallic earth tones in order to design an elegant ombre, which draws the eye from top to bottom - paying homage to raw design by dissolving various colors and materials as it deconstructs. The raw materials of copper and bronze uphold the current en Vogue trend of light-reflecting textures and red carpet elegance. With a move towards tribal, the tile cape provides an audacious yet graceful statement. Utilizing pops of color and enhanced with natural composition, the cape boasts vibrant, sapphire, jewel tones as well as mixed hues of blue and copper framing. Vessel elevated the simplicity of this classic gown with the addition of this statement piece to the level of red carpet glamour.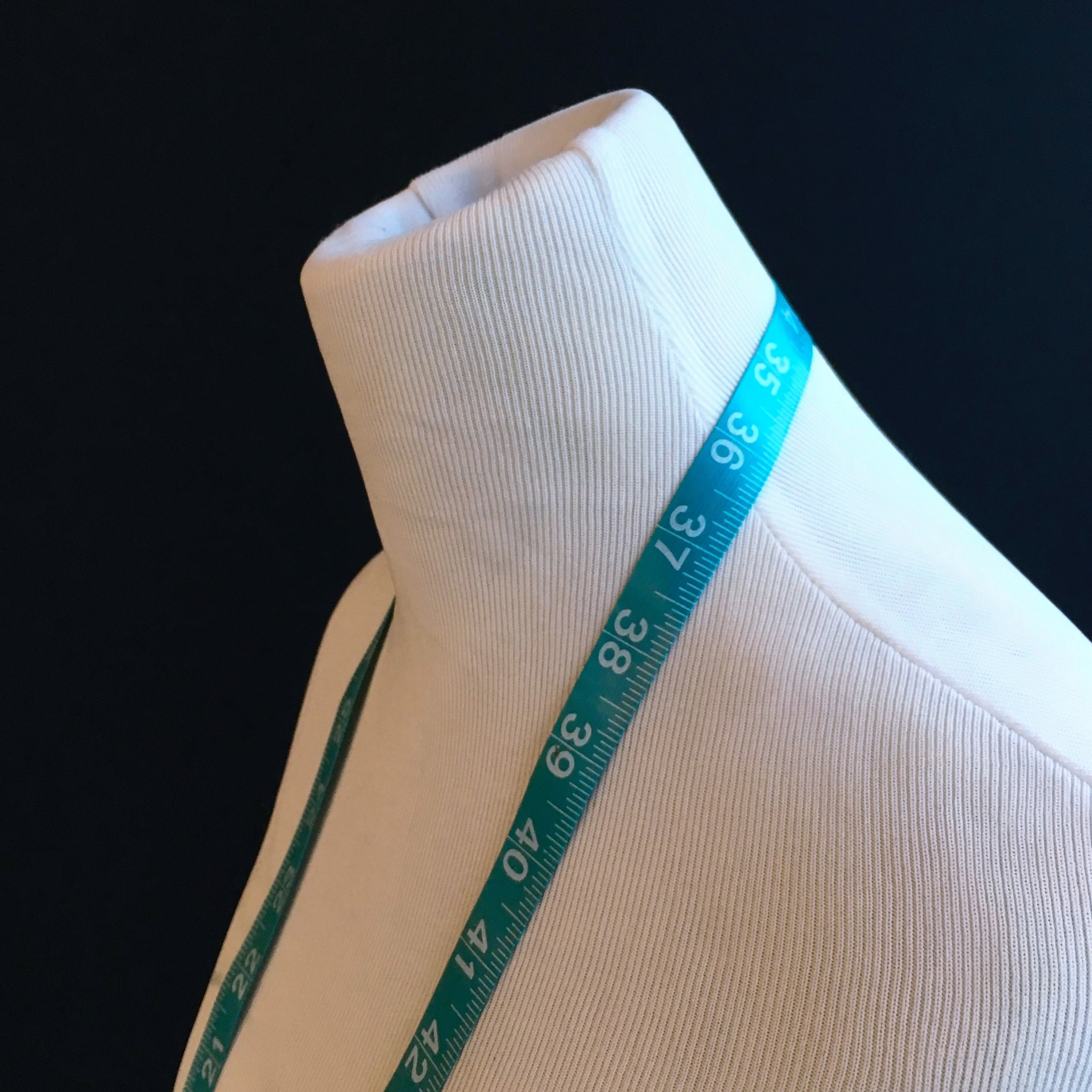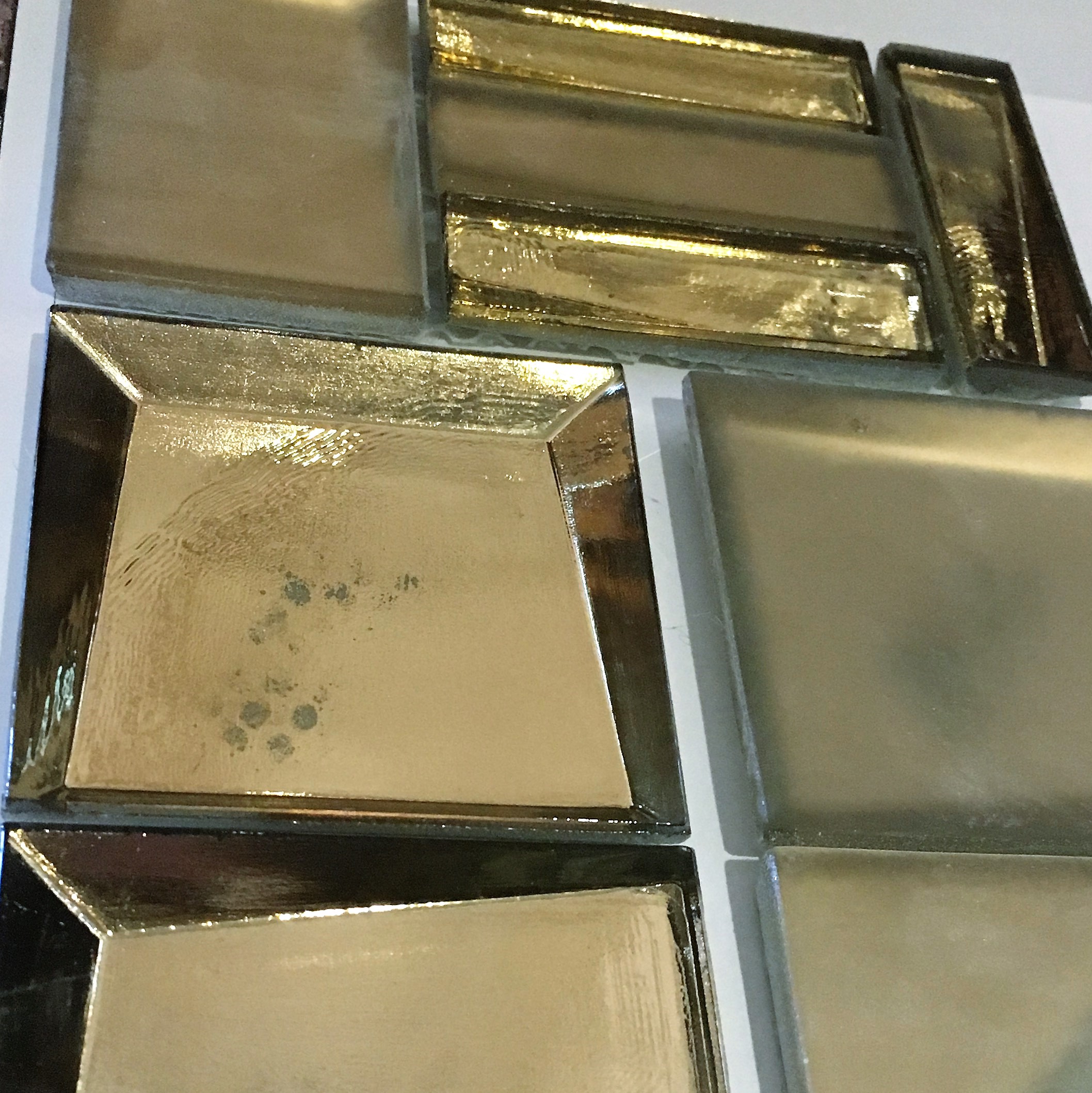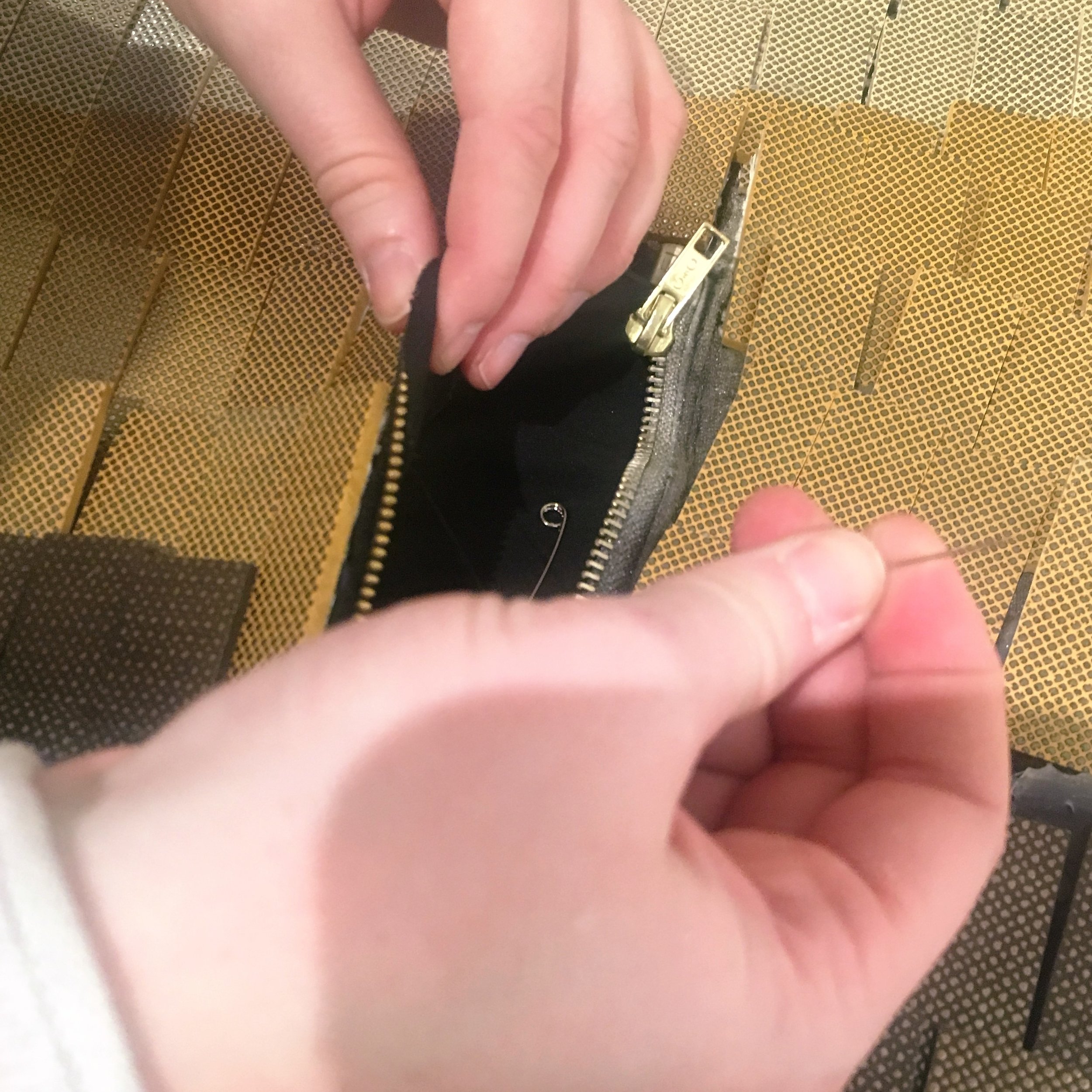 The Show...
On the evening of UnRavel, a little over 1,000 guests gathered at the Purser Center, located on the Logan University campus. Thank you to everyone who showed up to support Vessel and the other 29 hard-working firms!
People's Choice & UnRavel Reveal...
Four awards were distributed at the end of night and Vessel received People's Choice! With a little over 800 votes, we won the hearts of the audience (and their family and friends) - a fantastic wrap to an exciting three months of trips to Jackman's Fabrics, excessive tile cutting, and using a ridiculous amount of silicone. Cheers to a fabulous team!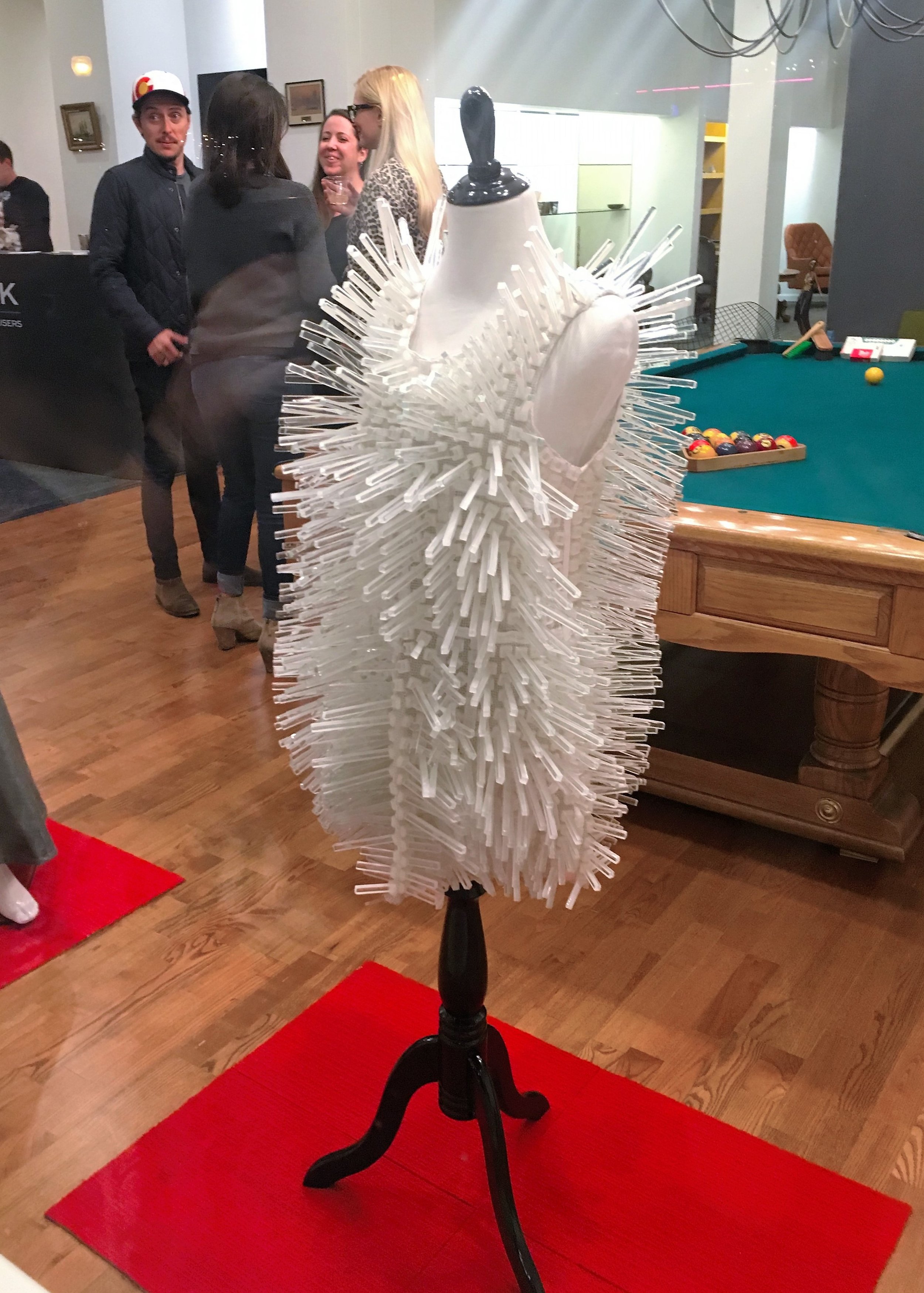 A Meaningful Experience...